Bad weather is rare in Malta. More than 300 days a year are sunny here. Nevertheless, I had a good time. The choice fell on the Malta National Aquarium, a marine aquarium in the northern part of the island of Il-Qawra (Bugibba).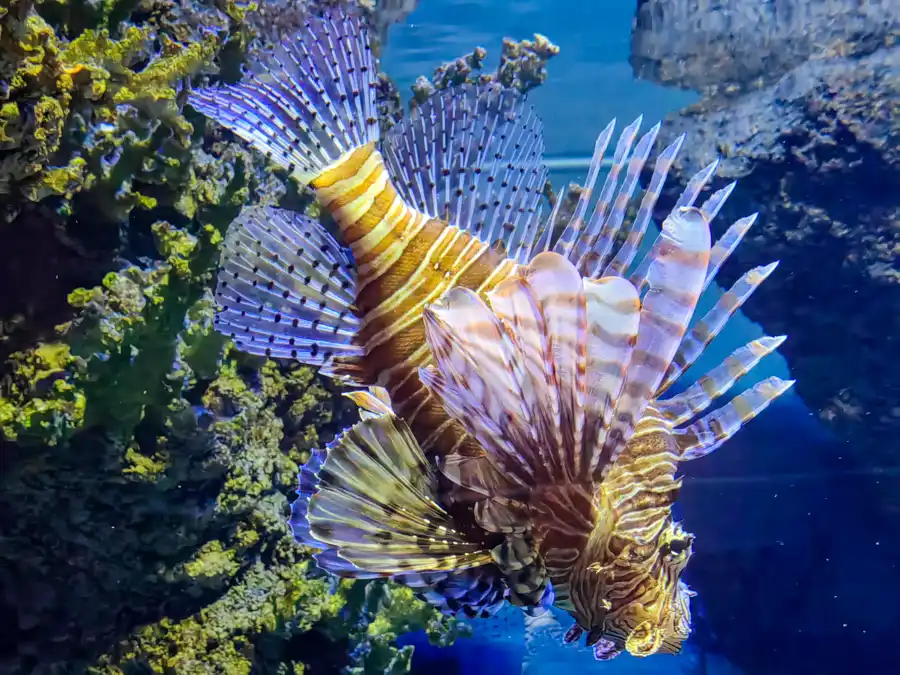 Malta Aquarium
There is free parking right next to the aquarium. But getting here by bus from any part of the island is even easier. You have to wave at the bus. Otherwise it won't stop.
X3: Mosta, Mdina, Birkirkara, Tarxien, airport,
45: Valletta, Mosta, Birkirkara,
186: Mosta, Mdina,
212: Sliema, San Giljan, Paceville, Pembroke,
221: Mellieha, Cirkewwa, Gozo and Comino boat harbours,
280: Mosta, Birkirkara.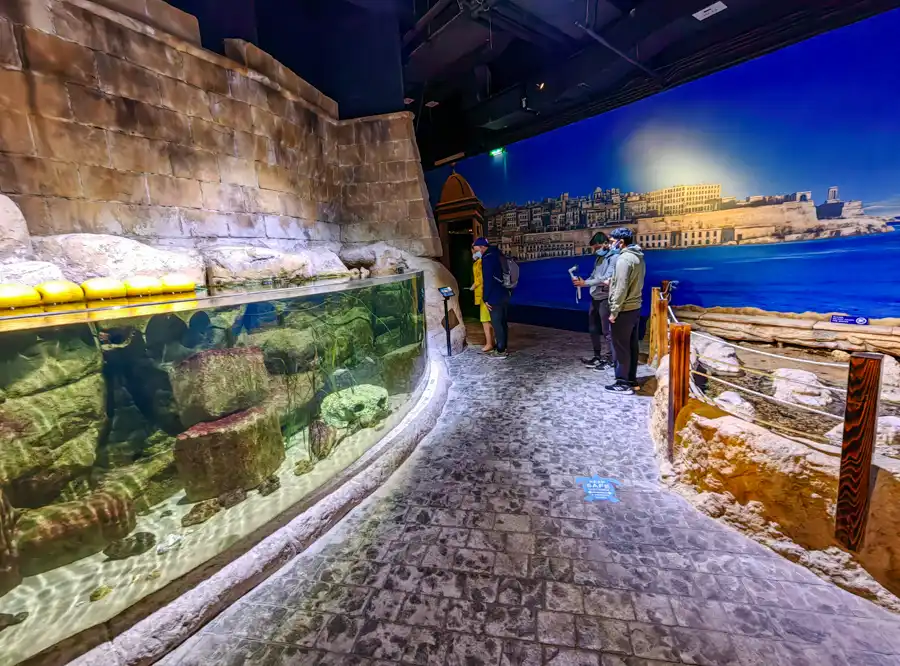 The aquarium is open daily from 10 am to 6 pm. If you have internet, it's worth buying tickets online. They are a euro or two cheaper and are valid for an unlimited whole day.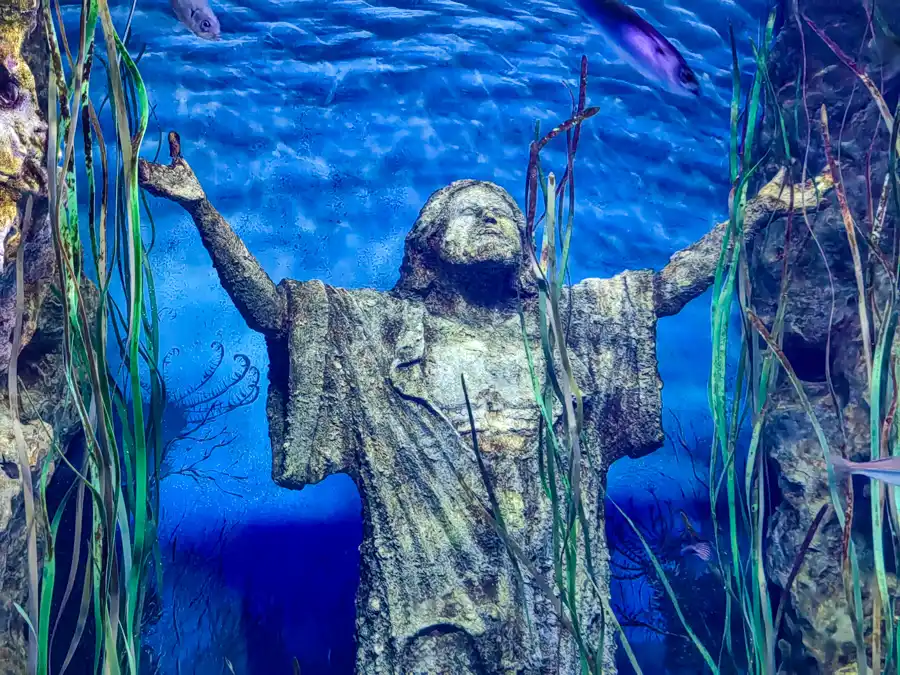 When, if not now?
"Later Johny, later." That's what my coach always used to call me when I was impatient in my youth. It pissed me off that we were all Jožko to him. And so, after my first visit to the Singapore Marine Aquarium more than 30 years ago, I turned down most offers of further admission. I always say to myself: "Later, Peter, later. Another time." But when, if not now?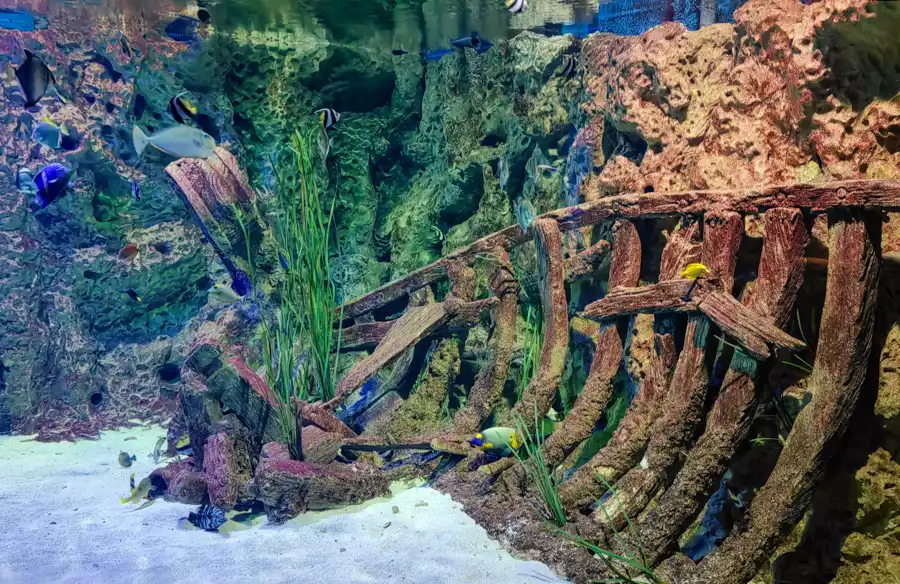 Trouble with the bus
I had another bus patch-up. On the way to the aquarium I got off not two but three times. First at the Rotunda in Most, then by mistake earlier, also in Bugibba. And it was worth it because the Bugibba Cliffs that I discovered thrilled me more than the aquarium itself.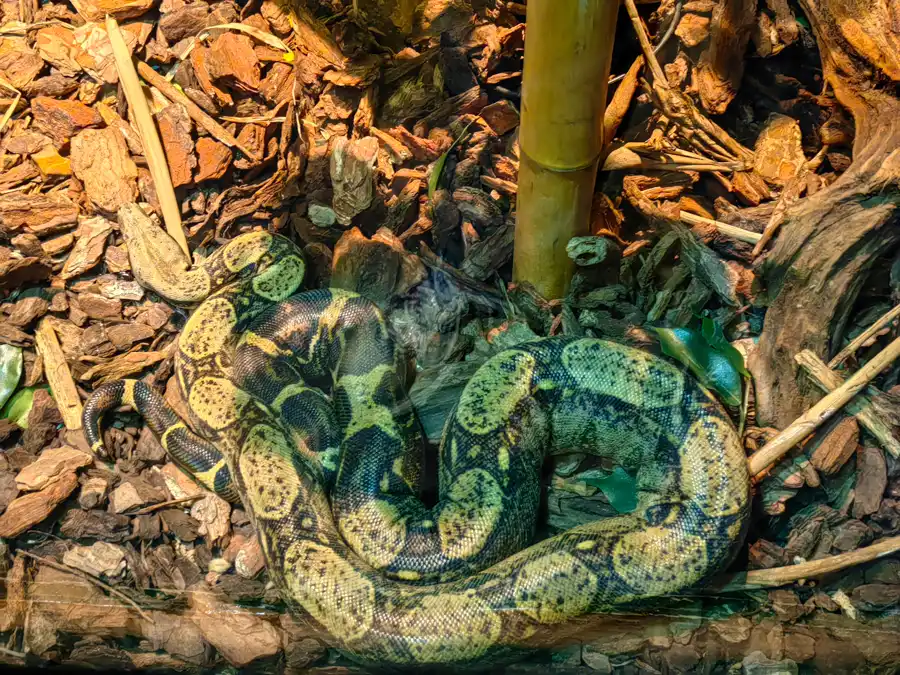 Rotunda Il-Mosta
If you take the bus, remember to get off in the town of Mosta. The local Rotunda is definitely worth it. I don't know if I've ever seen anything so spectacular in Malta.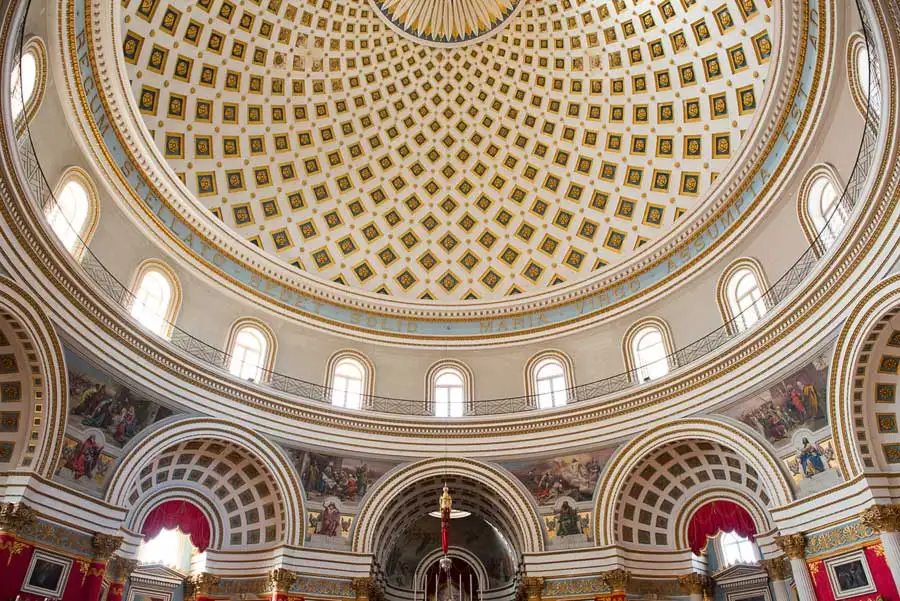 When I asked my landlady where the Rotunda came from, she told me a story: during the bombing of World War II, more than a thousand people were hiding in the cathedral. A German bomber dropped a bomb directly on the cathedral, pierced the vault, burrowed into the floor, and it didn't explode. No one died. Luck or miracle? Many Maltese have held the Rotunda in great awe ever since.
The bus stop is right by the Rotunda, allowing you to tour the Cathedral with one ticket and a transfer to the next bus 30 minutes later.
Malta National Aquarium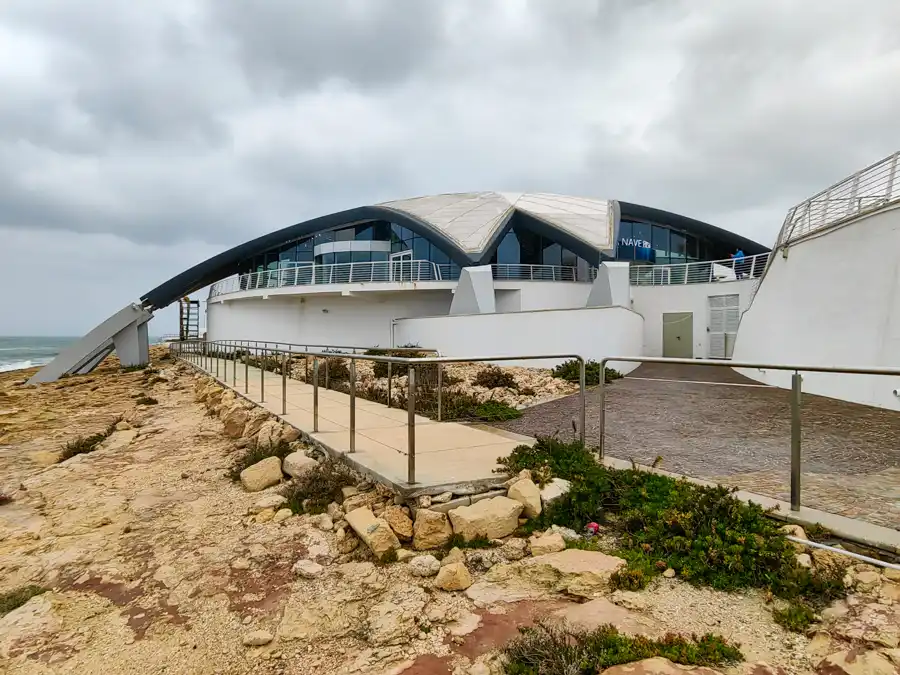 The star-shaped building on the coast looks very modern. The Malta National Aquarium is home to an impressive 41 tanks filled with reptiles, insects, amphibians and, of course, fish!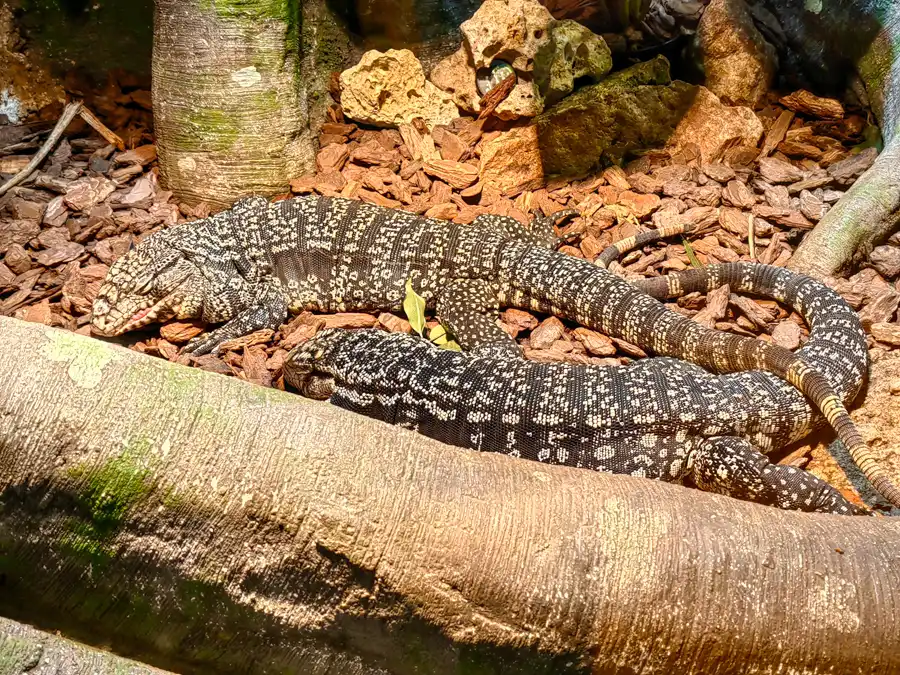 Algae, snakes and sharks
It is divided into several themed zones, featuring the underwater world around Malta and Valletta harbour and a large tunnel aquarium with fish from the tropical oceans. Blacktip sharks, zebra sharks, leopard sharks, bamboo sharks, rays and eels are just some of the exotic species I remember. You'll also find a small terrarium full of reptiles and amphibians.
I finally got to enjoy my smartphone photo unit: Huawei P50 Pro. Not for nothing was that camera the winner of the DXOMARK test.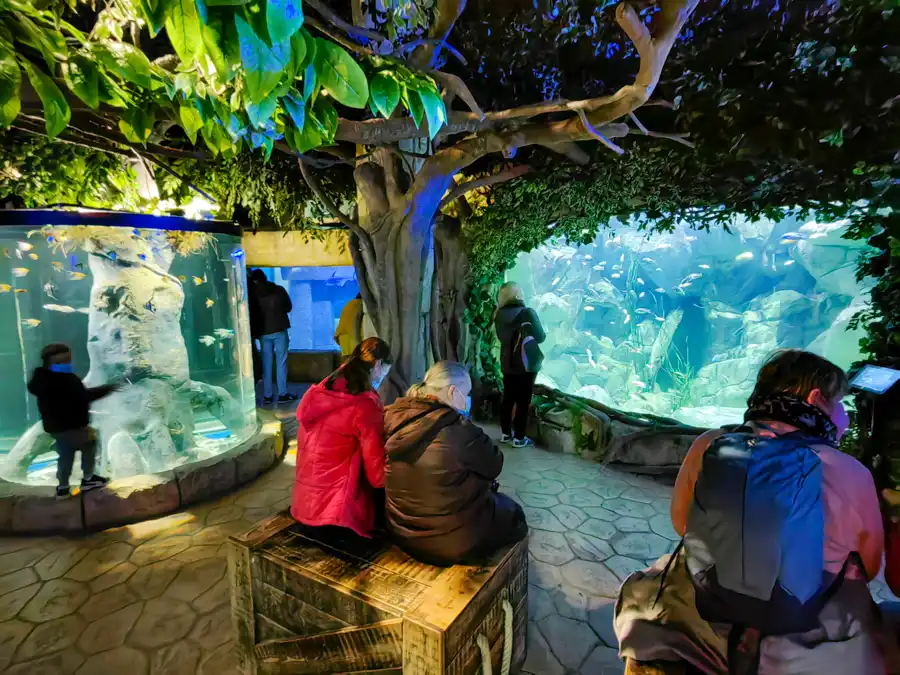 I felt like that fisherman
Once, a rich fisherman found a fisherman just sitting beside his boat.
"Why aren't you out at sea catching fish?" He asked him.
"Because I've caught enough for today," replied the fisherman.
"Why don't you catch more?" The rich man asked.
"What would I do with them?"
"You could sell them and get more money," the rich man replied impatiently. "You could use the money to buy a better boat to go farther out to sea and catch more fish. You could also buy nylon nets, catch a lot more fish and get a lot more money that way. Soon you'd have a whole fleet of boats and be rich like me."
The fisherman thought momentarily and asked: "Then what would I do?"
"You could sit back, fishing and enjoy life," replied the rich man.
"And what do you think I am doing now?" Said the fisherman, calmly gazing out to sea.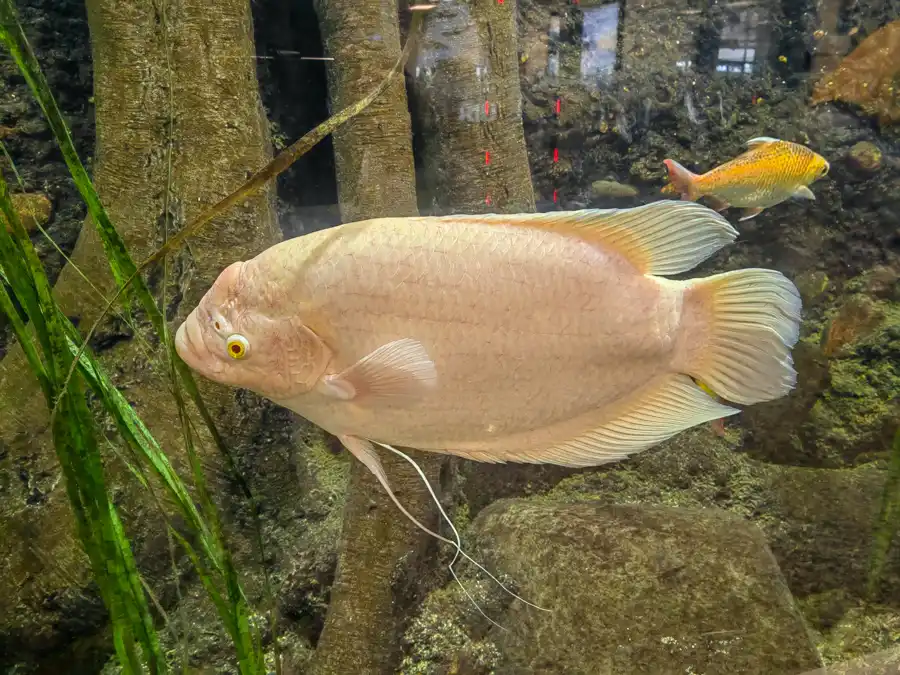 Next time with granddaughter
For now, I have once again satisfied my craving for an aquarium. Beautiful, breathtaking, but once again, it was enough for a long time. My cup of coffee is on bikes and cliffs, after all.
We'll end on a pedagogical and motivational note. If bad weather catches you in Malta, visit the aquarium with the Mosta Rotunda and have a walk on the surrounding cliffs. 🙂