This morning Ajka found a six-leaf clover in front of the caravan. She predicts a hefty dose of luck for us today. We're going to try the trail to the Poco Azul Lake.
We are going to visit Lagoa do Fogo, which is the highest lake on the island. Unfortunately, we are not lucky – it is raining. We change our plans, and the perfect time for Lagoa do Fogo eštelen arrives. And so we return to our familiar Achadinha, where we started on Lomba d'el Rei trail.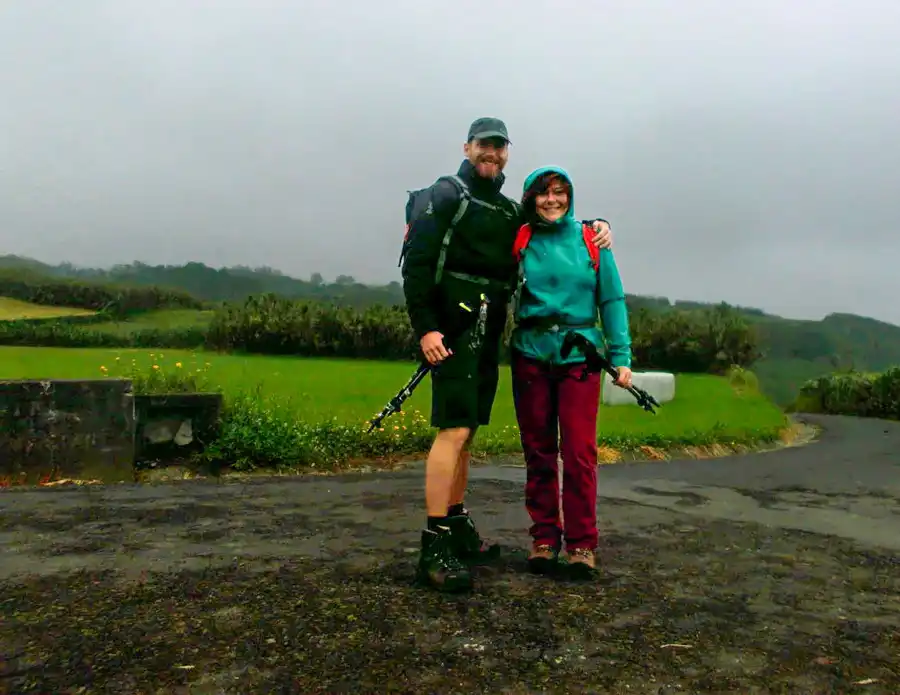 Alchadinha
There is a trail leading from here to the Poco Azul Lake. It's a short trail, two kilometres there, two kilometres back. But the terrain and the elevation are complicated, so be careful. Fortunately, the trail is well-groomed.
We even disturb at work (lying down and drinking beer) the four guys who are repairing the trail. We borrow their work tools – a hammer to drive stakes into the ground and pose for a photo to remember them by. The trail descends steeply to the coast and passes through a beautiful notch in the rock.
The vegetation and environment did not disappoint again. It is beautiful here, even if it is cloudy.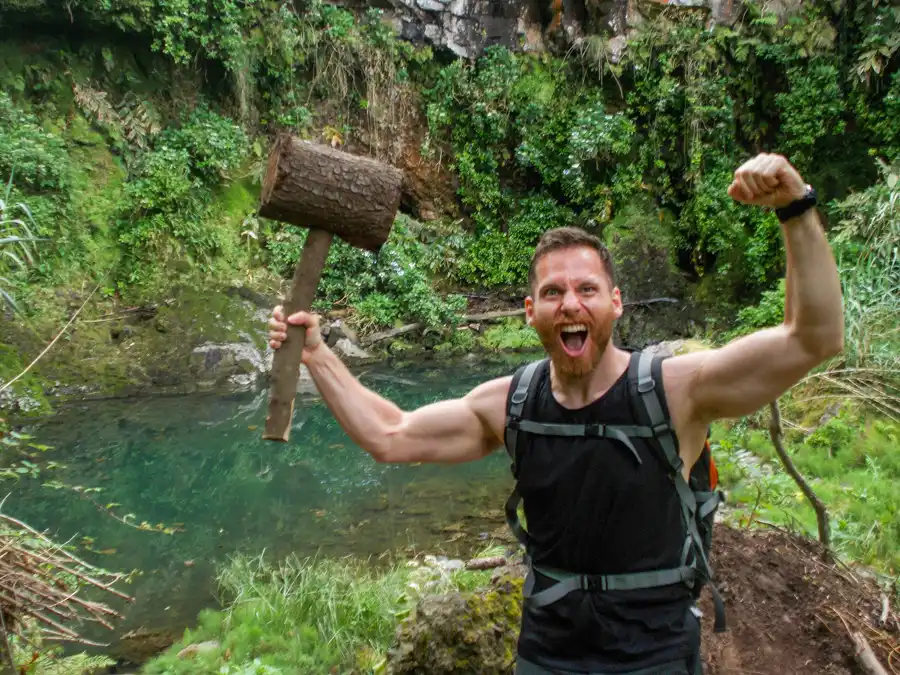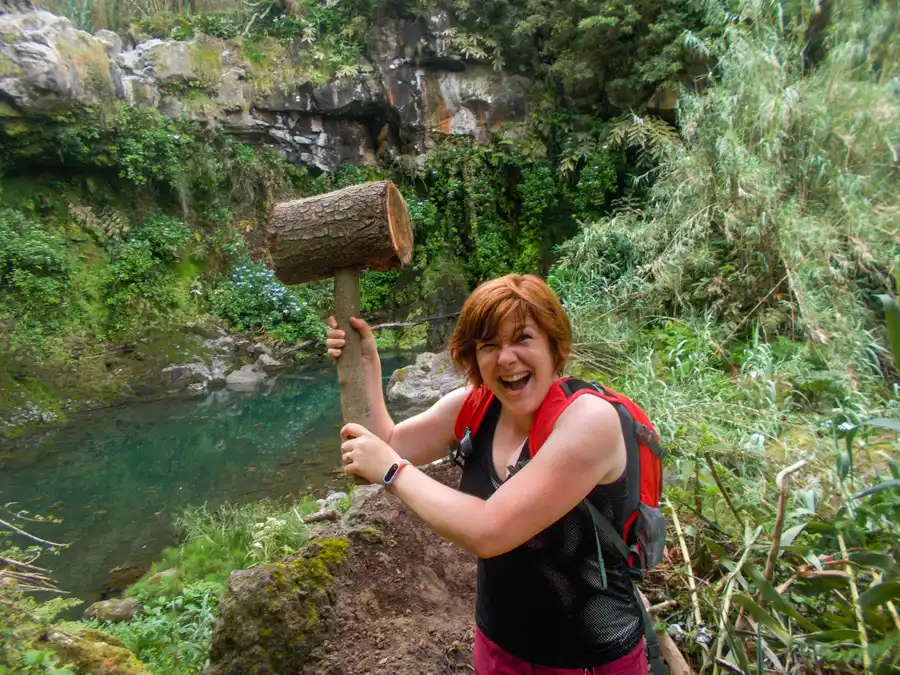 Poco Azul
The pond itself is hidden in the shadow of the jungle. A tourist couple, a boy and a girl, sit here and enjoy the atmosphere. We nod to each other in greeting and snuggle with them. "Beautiful, isn't it?" I flip over to keep the speech from standing.
"Yes, it is. It's almost magical." They reply.
"I'm tempted to go for a swim," I'd like to go for a swim.
"We've been considering that for the past 10 minutes, but it's too cold." They say they've been considering it too. They think it's too cold to swim.
I finally can't resist and swim the whole pond a few times.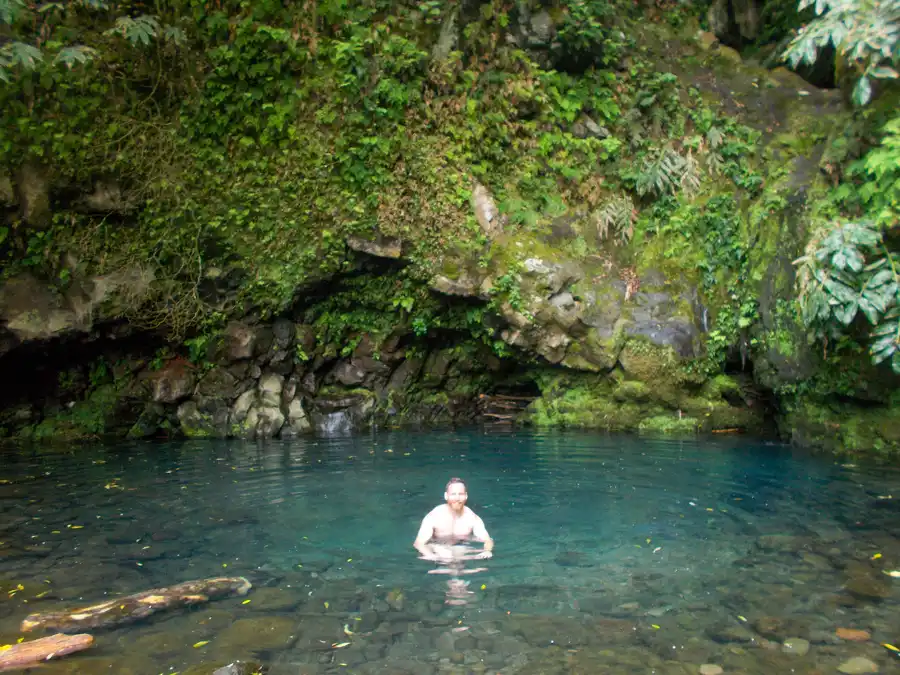 "Well, that was refreshing." I continue the loaded conversation as I climb out.
We talk more about where we've been, where they've been, where we're going, what's worth seeing.
"Goodbye." We say goodbye to them.
"Goodbye, enjoy the rest of your vacation." They say goodbye to us, and then between themselves, they continue, "I wouldn't have gone in that lake. It must have been cold."
"It wasn't that cold again," I yell after them, and we all start laughing…it's a small world.
Poco Azul trail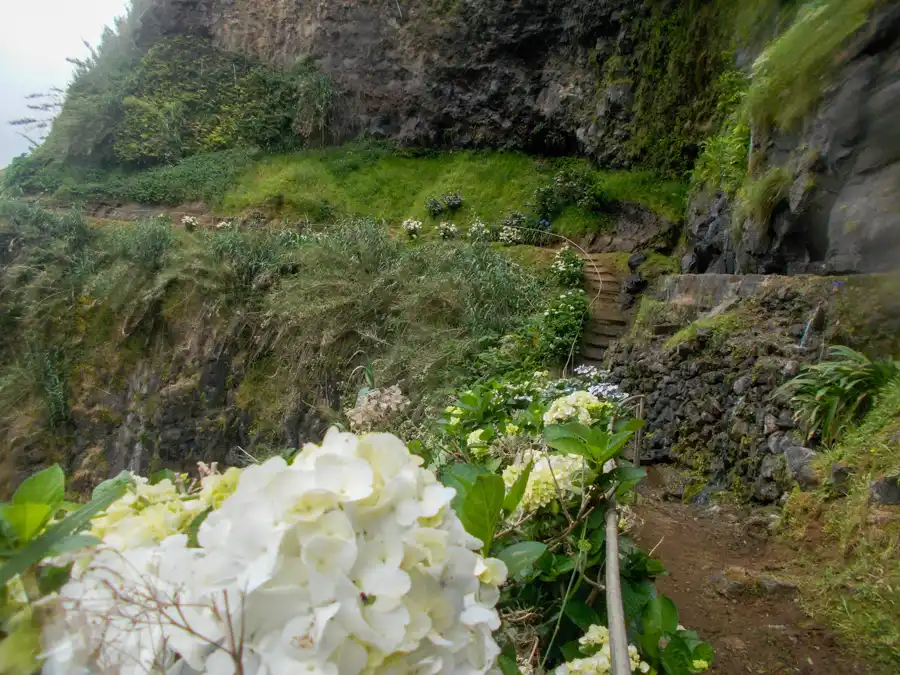 Poco Azul climb
We continue on the trail and later find a second small lake. Now we are still determining which is the correct Poco Azul, this second one is a bigger Poco, but it is less Azul. We reach the trail's lowest point and have to climb back up the steep twisting hill.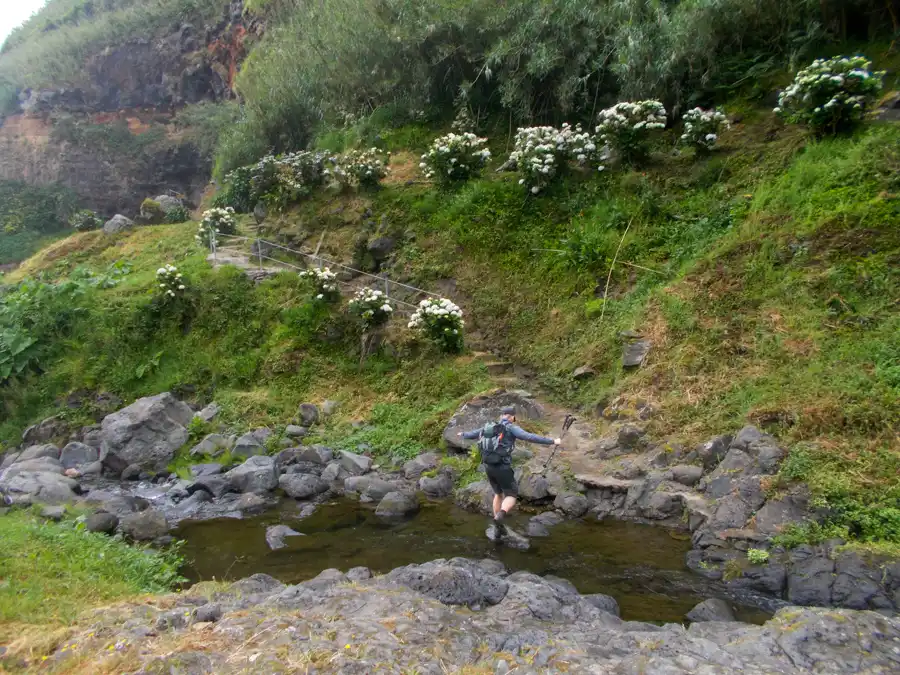 We find a bus stop, and the idea of cutting the trail short and riding out to the car is tempting. There's no timetable, and it doesn't look like a hectic place, so we take a break here for a while because sometimes the home fires, but when nothing goes for a long time, we continue.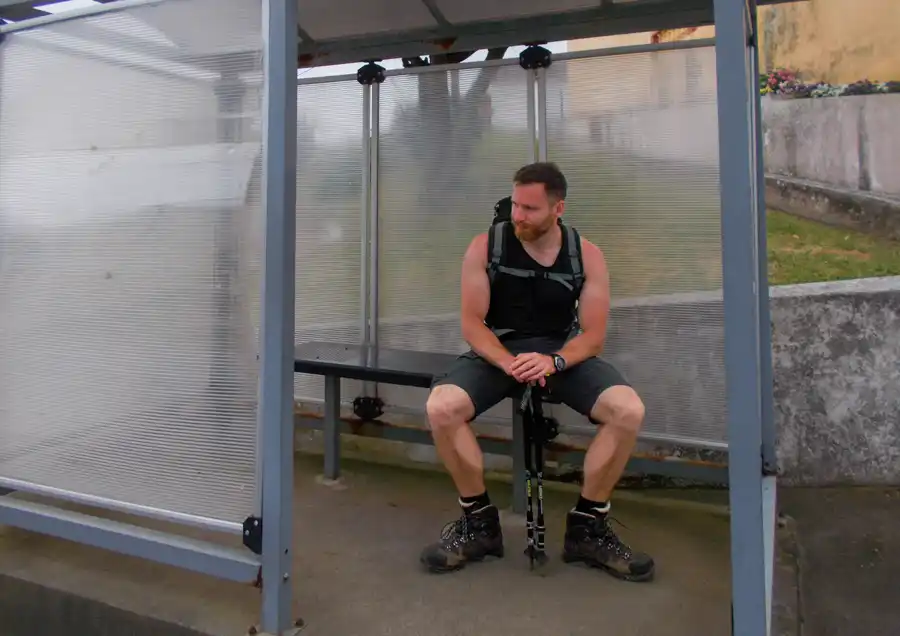 Porto Formoso Tea Plantation
We return to the car on foot and continue to the Porto Formoso tea plantation. It's not as fancy as Chá Gorreana, but it's nice. The views are beautiful, and the overall place and gardens are charming.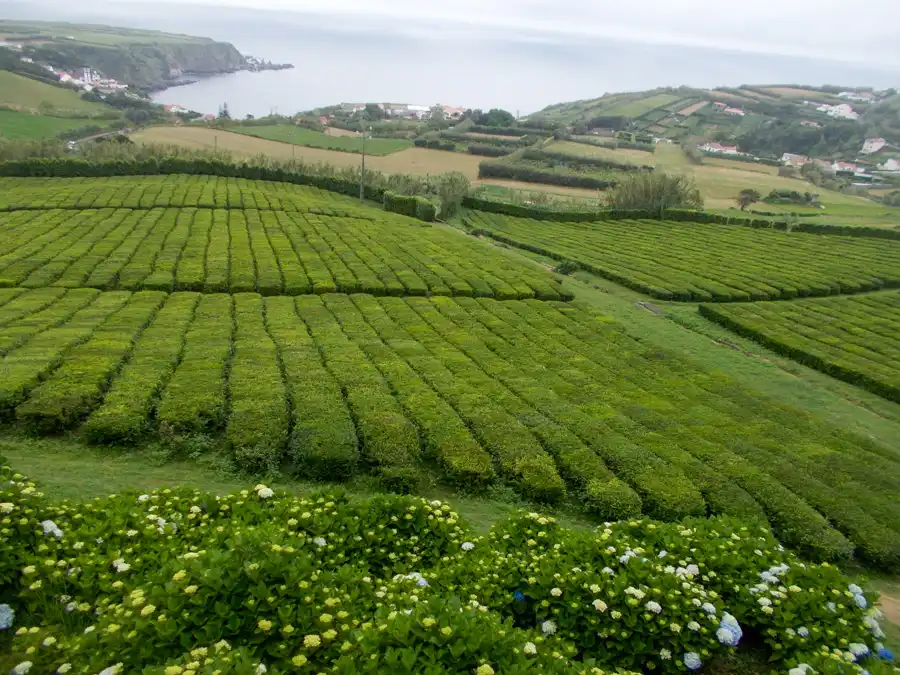 Tomorrow we will go to the western part of the island to Sete Cidades, one of the most active volcanoes in the Azores archipelago.