Last day we visit the José do Canto Garden in Ponta Delgada.
José do Canto (1820-1898) was a cultivated rich man who loved nature. Well initiated into the secrets of botany, he established contacts with botanical gardens and caretakers from all over the world, from whom he bought, sold or exchanged plants.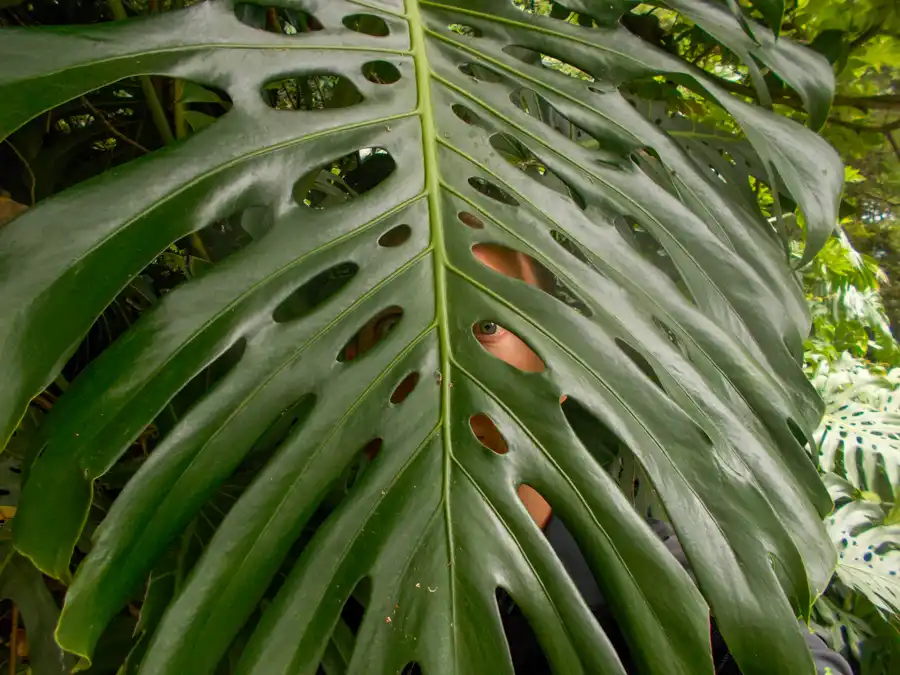 From the mid-19th century onwards, he transformed his garden into an extraordinary space to acclimate the thousands of species we can now admire here.
José do Canto Garden
The garden is open all year round, except on 1 January and 25 December.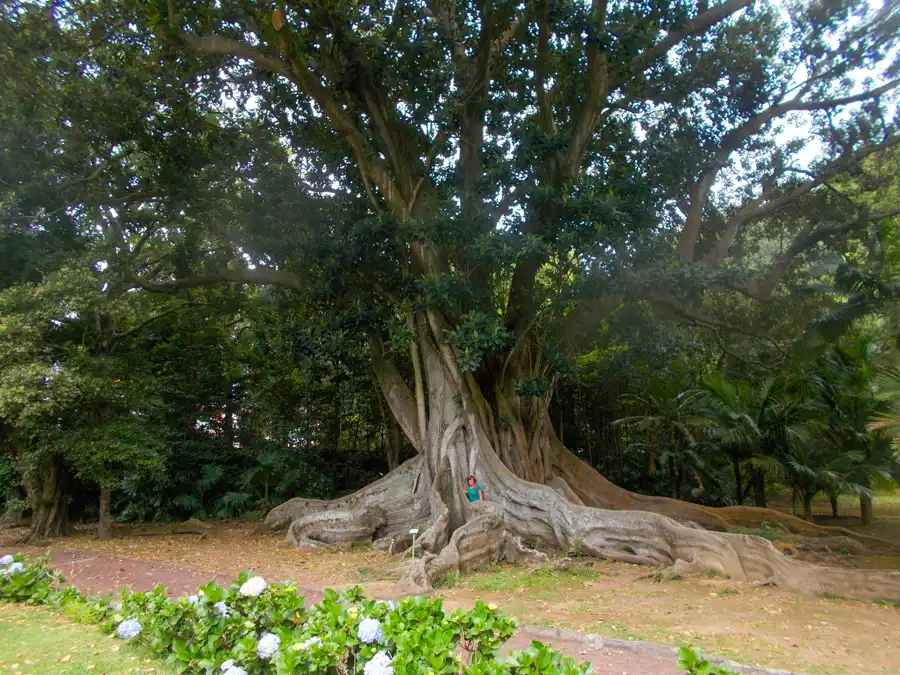 After exploring the spectacular garden, we enjoy our holiday in the square with coffee in hand and small tapas that surprise us – they serve sausage with pineapple jam. Against the taste, no quibble!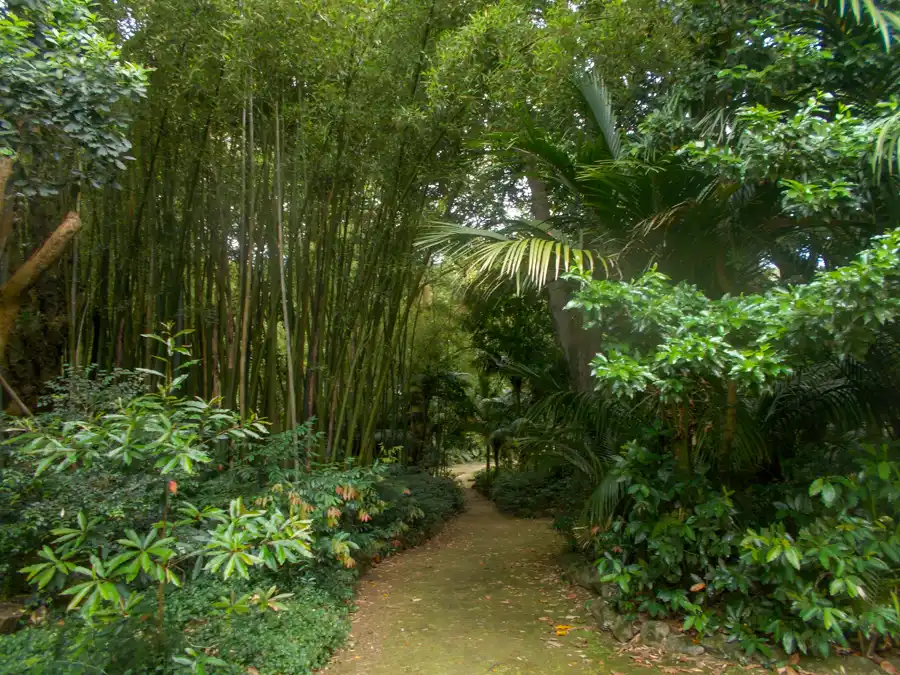 Santa Barbara Beach
Our holiday in the Azores is coming to an end. We are still visiting the beach in Santa Barbara. You can also find a surf school there – maybe next time, we should have taken advantage.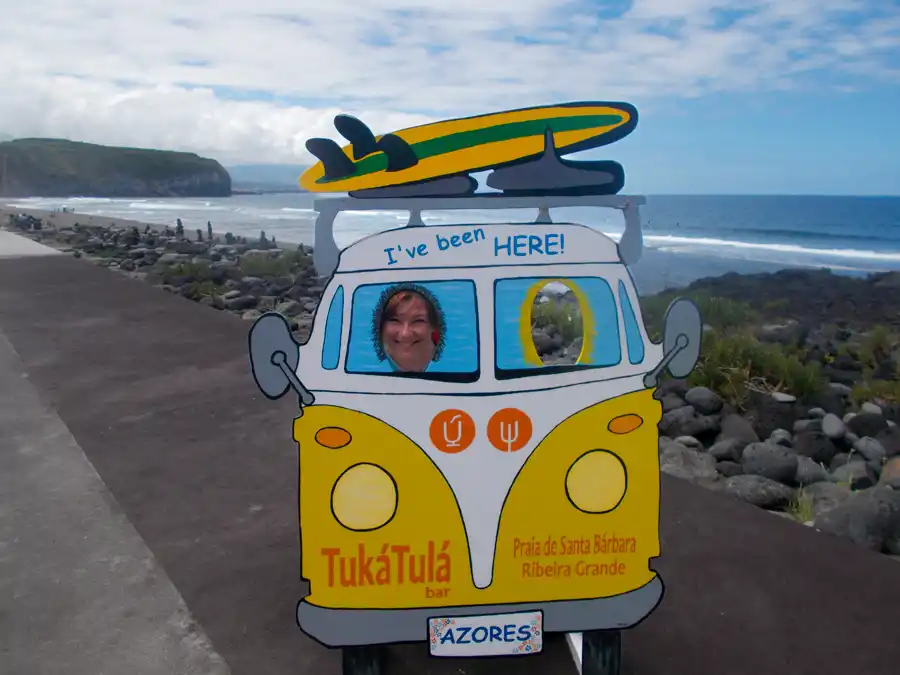 Departure from the Azores
We finish our groceries so we don't throw anything away, leave Renato a message in the guestbook and slowly head to the airport, where self-check-in awaits us. The flight is uneventful, except for one or two turbulences and one engagement on the plane (not ours, we're already an old married couple). I still go into a shopping frenzy at Lisbon airport to bring home a few souvenirs.
We spend the next night in the Czech Republic at the Chaloupka guesthouse. In the morning a nature documentary about New Zealand is on TV… Next time? 😊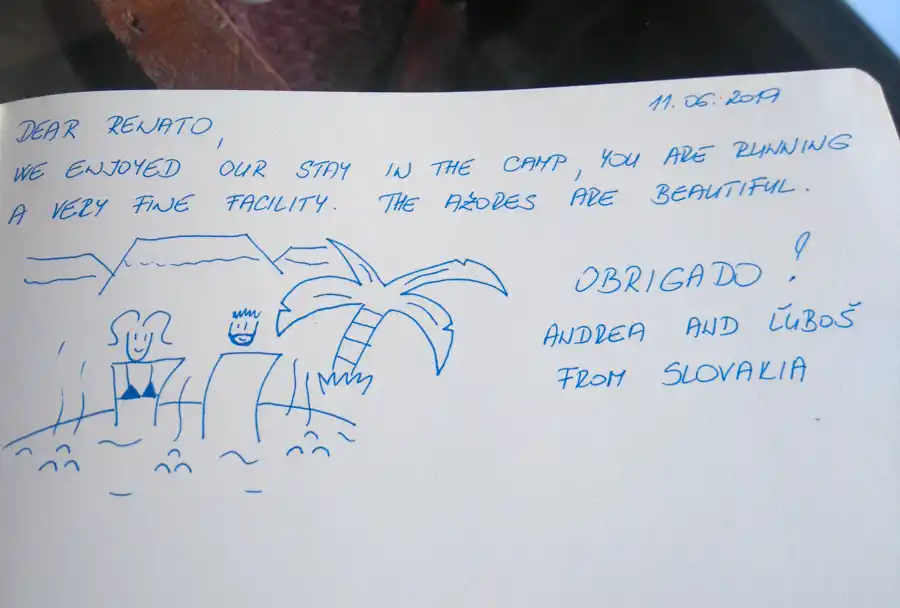 Ferraria Hot Spring and Jose do Canto Gardens in Ponta Delgada rounded off our ten-day expedition around the Azores. We are looking forward to the next trip.