The first logistical struggles started in the morning. After two days of riding to Svidovské sedlo and below Tanečnica, Stevo chases us in the morning. The autumn hike to Chopok and Ďumbier required starting at eight o'clock. So that by 9.00 we would be in Jasná on the cable car.
Well, yes. But try to explain it to the grandfathers, who slowly get up at eight and start warming up their first sausage at nine. The devil is born with excuses, so we overcame the communication breakdowns with a note: "The weather is getting bad anyway; God knows where we'll end up."
Jasná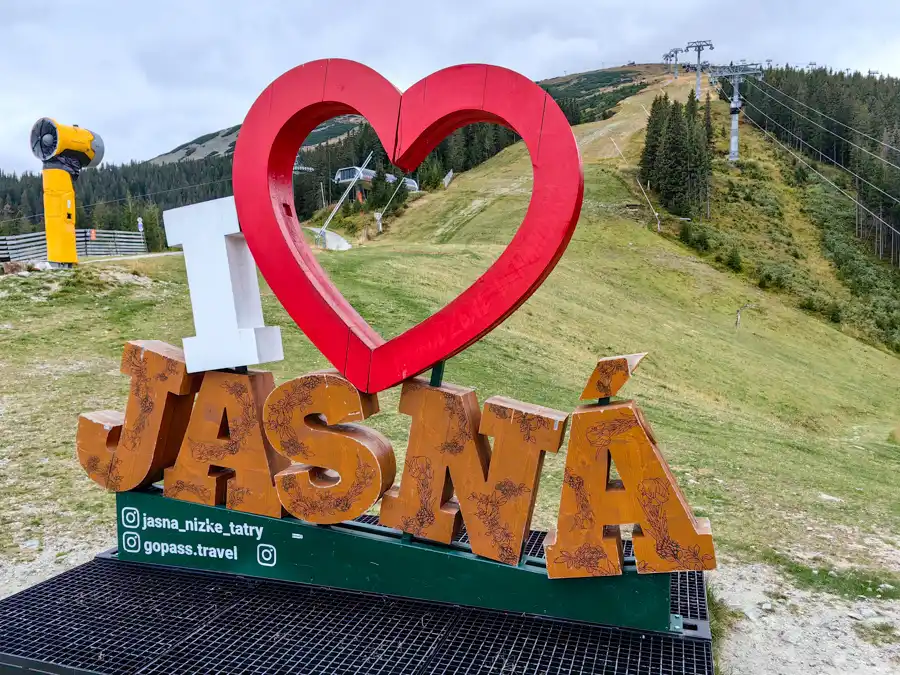 And indeed. After arriving in the Demänovská valley, things did not look rosy. The depression from the continuous grey in the sky was helped overcome by AccuWeather, which claimed that a bit of sun might come out for lunch. We didn't pay much attention to the prediction that gusty winds of up to 130 km/h could occur on the ridges of northern Slovakia. After all, we are big guys, and there were so many people on the White Pilgrimage that we had trouble parking at the site.
After a little intellectual exercise with our cell phones at the turnstiles, we drove through Priehybu to Chopok.
Chopok
A bit windy. I remember the splash we got after getting off the cable car. By my estimate, 50% of the people who got off took a picture at the top by the board (if they even managed to get there) and took the next lift back to Priehyba.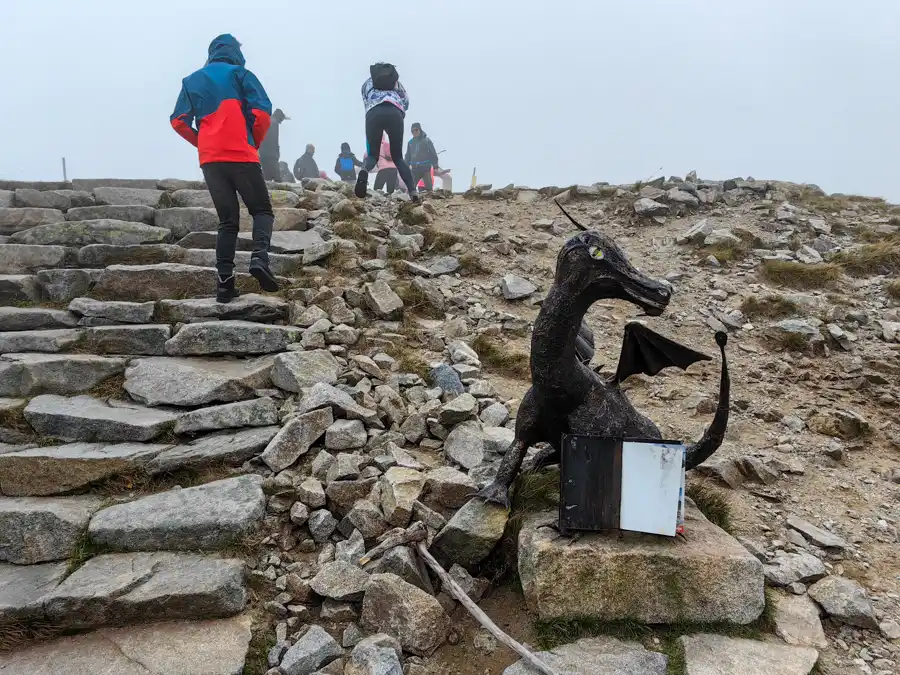 OKAY, OKAY, OKAY. The wind on the ridge surprised us a bit, but to make the cutters fly and break lenses and cell phones? That a body like mine with Black Diamond poles couldn't balance on the steps? Despite all this, we were part of the heroic second group who didn't give up and went to tea at the Pebble. Curiously, as soon as we came down the wind tunnel by the cable car station, the wind had died down, and it was almost windless beyond Kamienka.
Trail to Ďumbier
Kamienka was built in 1949, initially as a shelter for the workers who came to make the cable car in the post-war period, and for 75 years, the hut has served us well. Jano always raves about the great tea they serve here on Chopok. Supposedly, they brew it from hand-picked herbs on the mountain.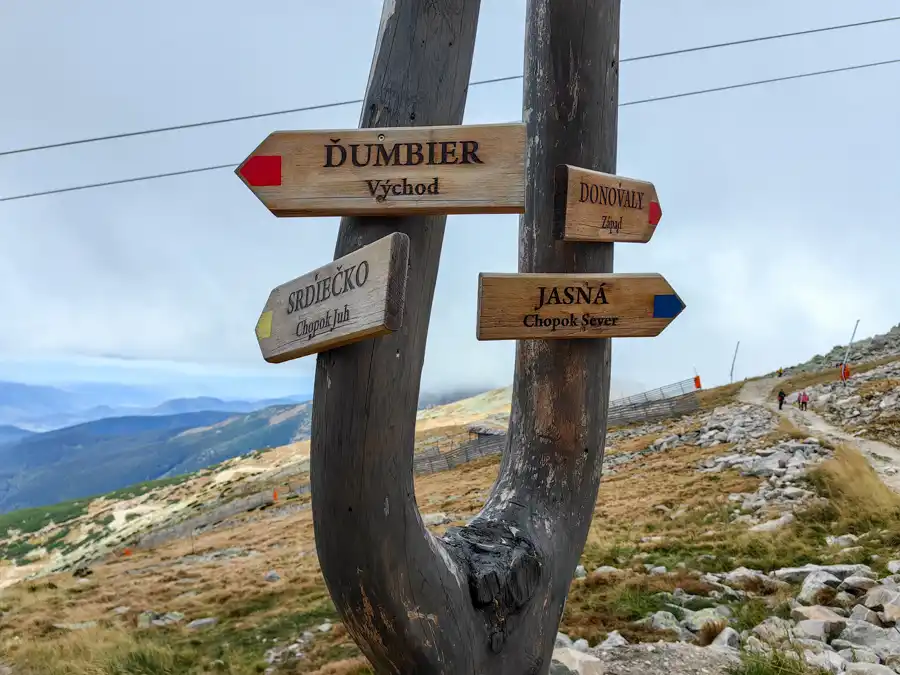 Weaker wind and still thickening clouds forced us not to stop and pull straight to Ďumbier, at least as far as possible. On the way, we counted how many times the cable car from Srdieček stopped. At the number ten, we stopped counting.
Mainly because the Low Tatras rewarded our heroism in continuing along the main road with an azure window in the sky; suddenly, the south side lit up, and those views of the Horehronie with the haze in the valleys are hard to describe. You have to go there.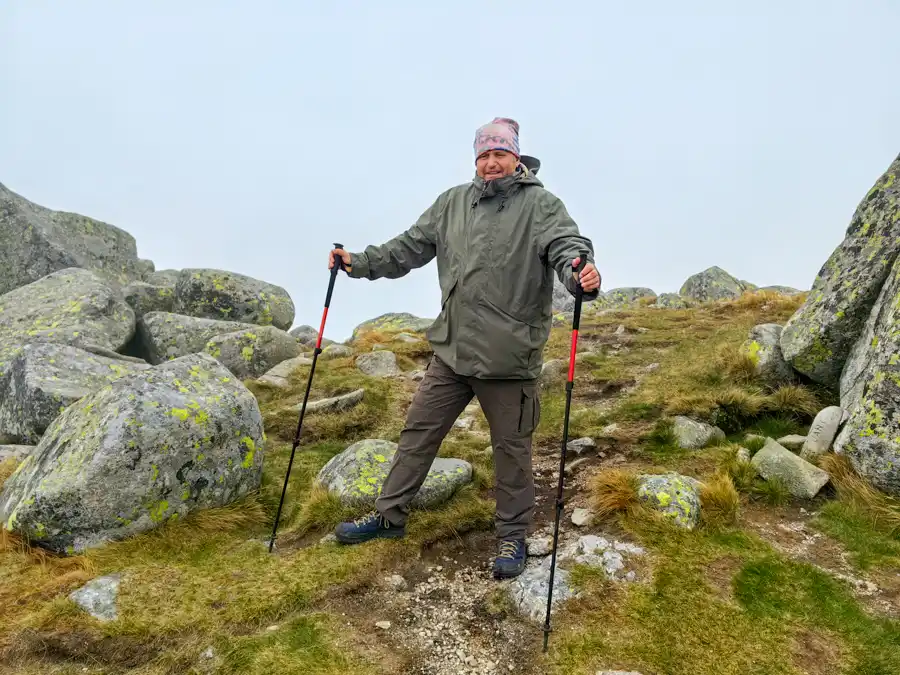 Konské
We came to Konské and descended to the Demänovský saddle. In the saddle, it started to blow again. An inversion cloud came, and suddenly, it was painted— only white fog.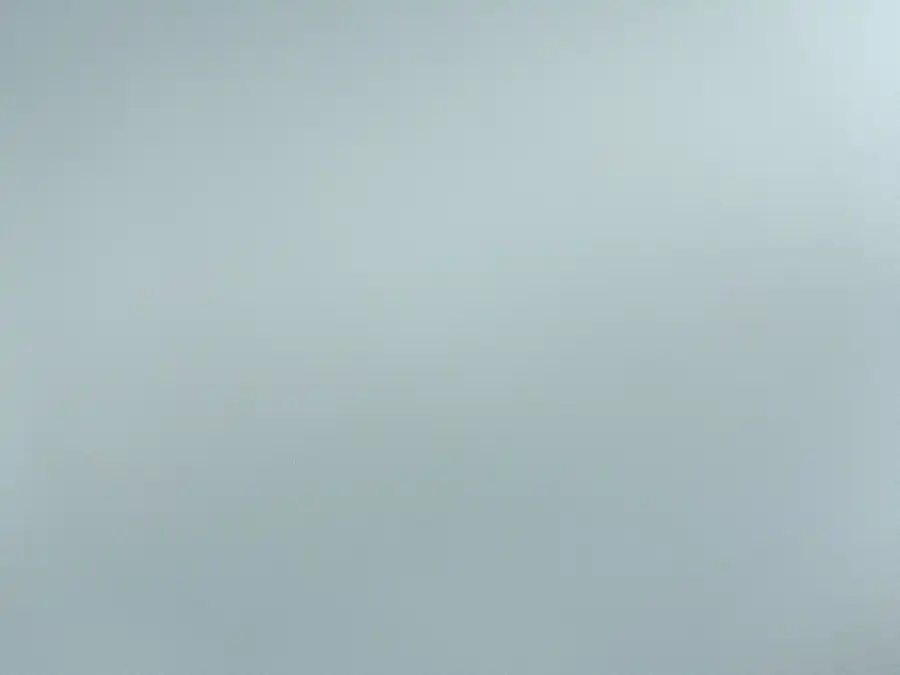 Enjoy one of the most minimalist views of Ďumbier. We all agreed that there was no point in going any further. The fact that it was blowing and the last cable car went down at three o'clock served as a good argument and excuse. That decided it. And laziness. "We wouldn't have turned around anyway", murmured Stefan, who hadn't forgiven us for our morning slacking off so far.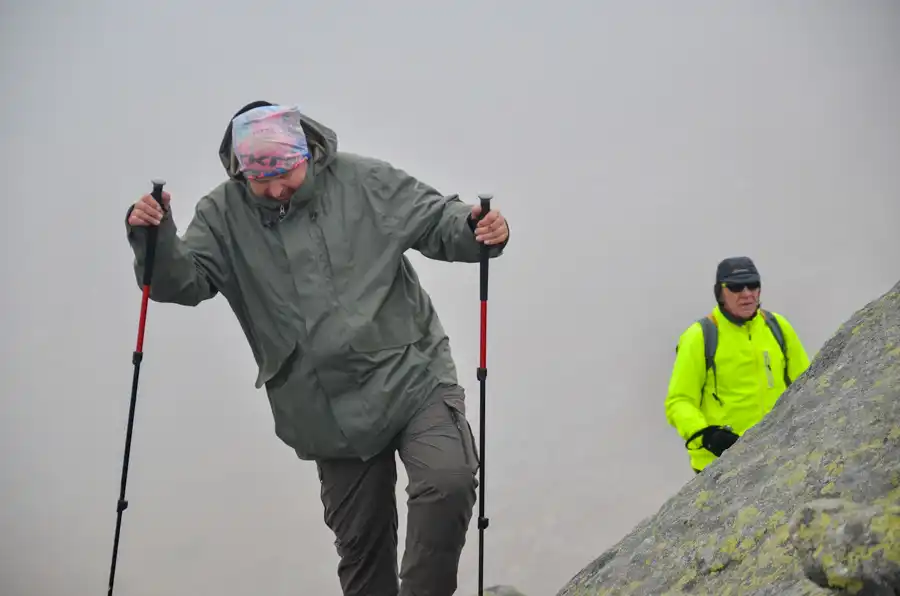 We turn back with a modified goal: to have that good tea and stand at least on the top of Chopok. Below the summit, my partners betrayed me.
"Why am I going up there? You can't see anything anyway", they spoil my morale.
"I want to put my leg on the roof", I say heroically.
If I want to, let me go in the wind, they'll wait for me at tea. I set off.
On the roof of Chopok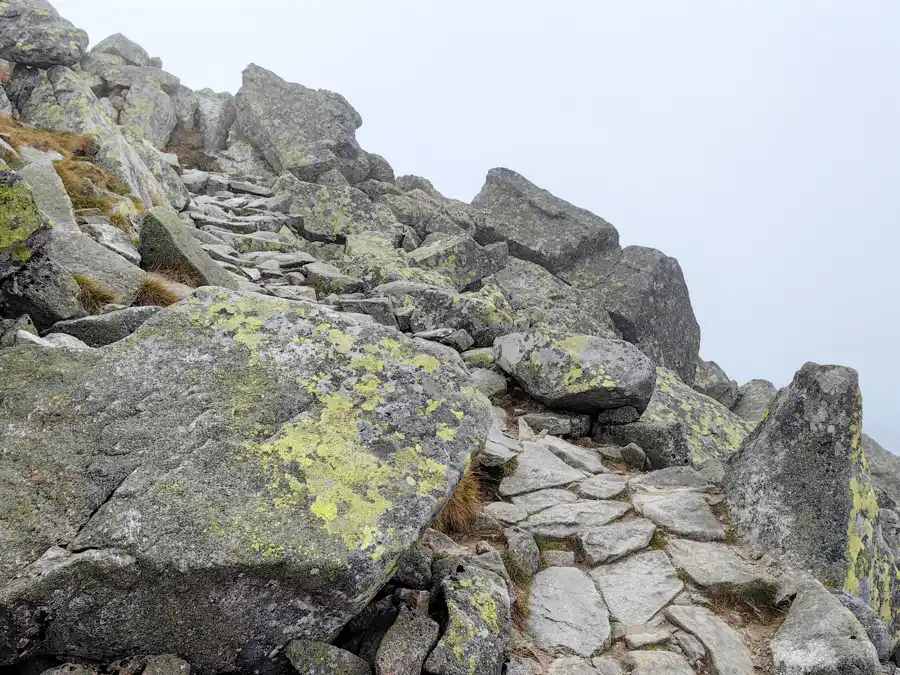 "That 40 metres of elevation gain is nothing anymore," I say, slowly walking up. Around the second turn, I find that Jano has also started up. Around the third turn, I find that Stevo has also gone up. It doesn't take 15 minutes, and we stand in line for the top photo.
Ahead of us is a group from Poland. They photo themself immediately and go. Then, three ladies arrive. After about the twentieth pose, we find that the queue for the photo has stretched to the ascent trail. We gently hint to them that there are more of us. We get scolded that, after all, they still don't have that perfect photo for Instagram.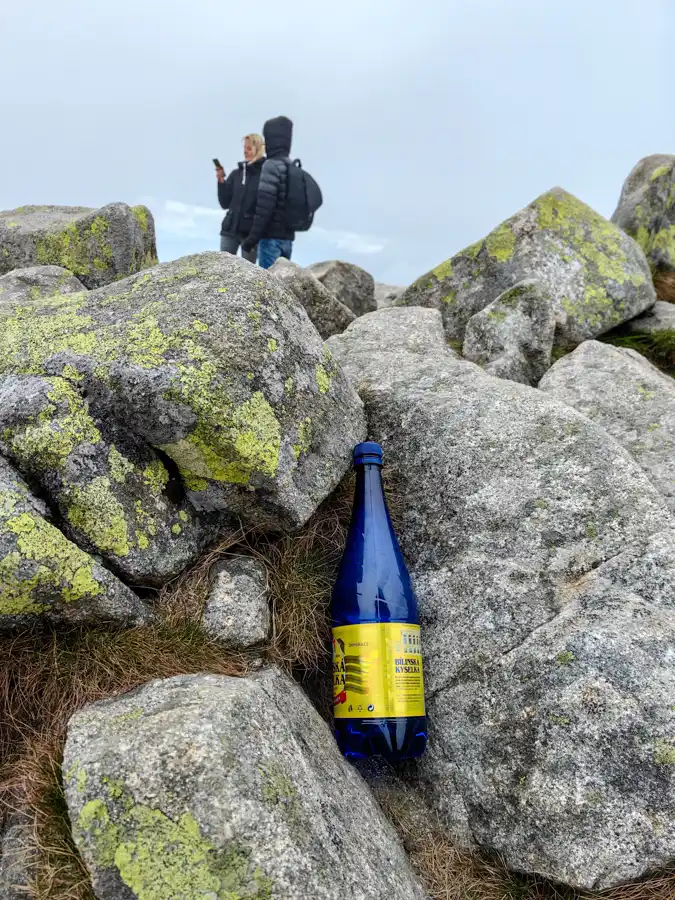 I'll step on something soft. Bílinná Kyselka. A years ago peaople used to carve hearts, initials and abbreviations out to the trees. Today, they leave plastic bottles on the tops. It makes sense. The trees are not there. And even if they were, they certainly wouldn't be here for 500 years (that's how long it takes plastic to decompose). Vineta points to the Czech footprint. Next time I go to Krkonoše huts, I must pack a two-litre Santovka bottle.
Hike to Chopok and Ďumbier
As we're winding our way up the peak, suddenly, the sky opens up a bit. More, even more, and suddenly: the Ďumbier in full glory. A beautiful cloudy inversion, under which the whole Ďumbier ridge, the Tanečnice saddle, Poludnica, Jasná and Liptovská Mara are shining with sunlight. Those divine views kept us up for almost an hour. Hike to Chopok Ďumbier offers great photo shots.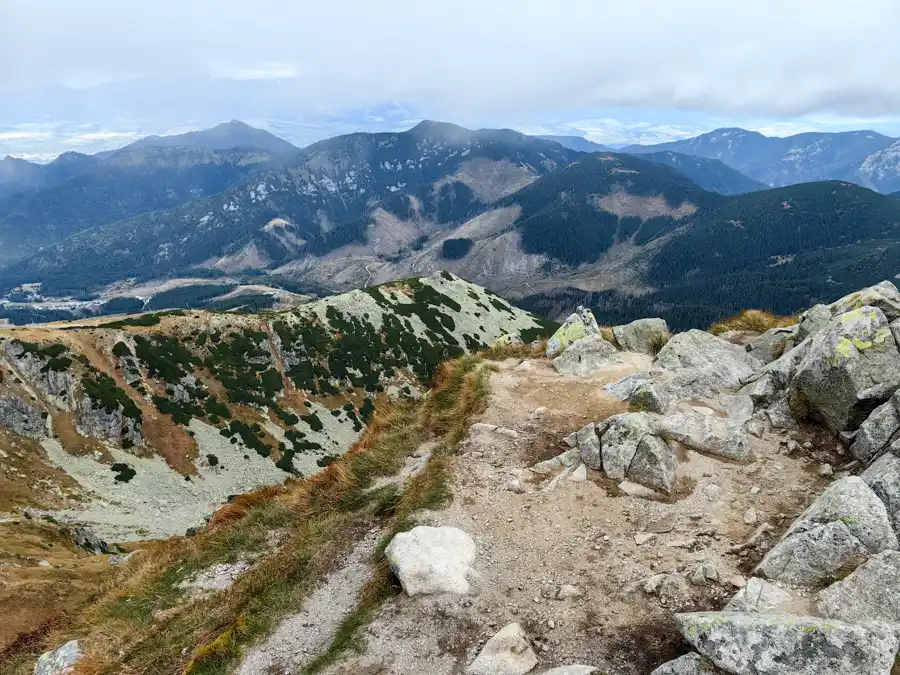 Kamienka Cottage
The last point of the program above 2000 m above sea level was tea in Kamienka. Jano went in and ordered; we accidentally grabbed a table. When we looked out, Jano was setting the tea out on a bench in the vind. When we gestured for him to go inside, he didn't know how. He had three half-litre teas in ceramic on a tray, a crosswind, and two doors that were slamming in front of him. We went out to help him. Meanwhile, another couple almost took our table.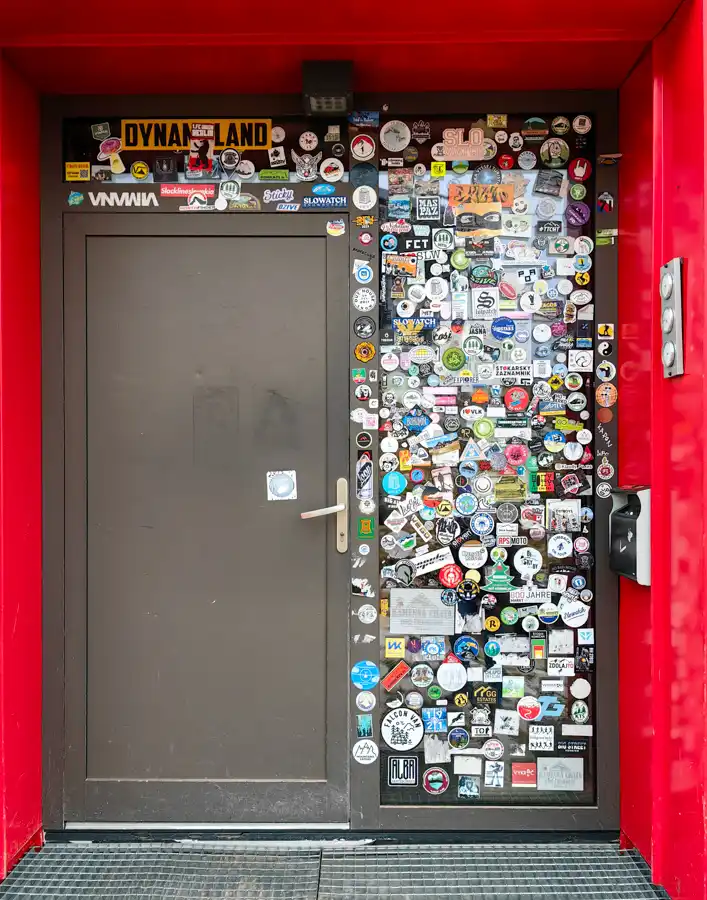 The world is diverse but the tea (apart from being more honey than herbal) was great. However, we want to believe that it was indeed made from hand-picked Low Tatra herbs.
Priehyba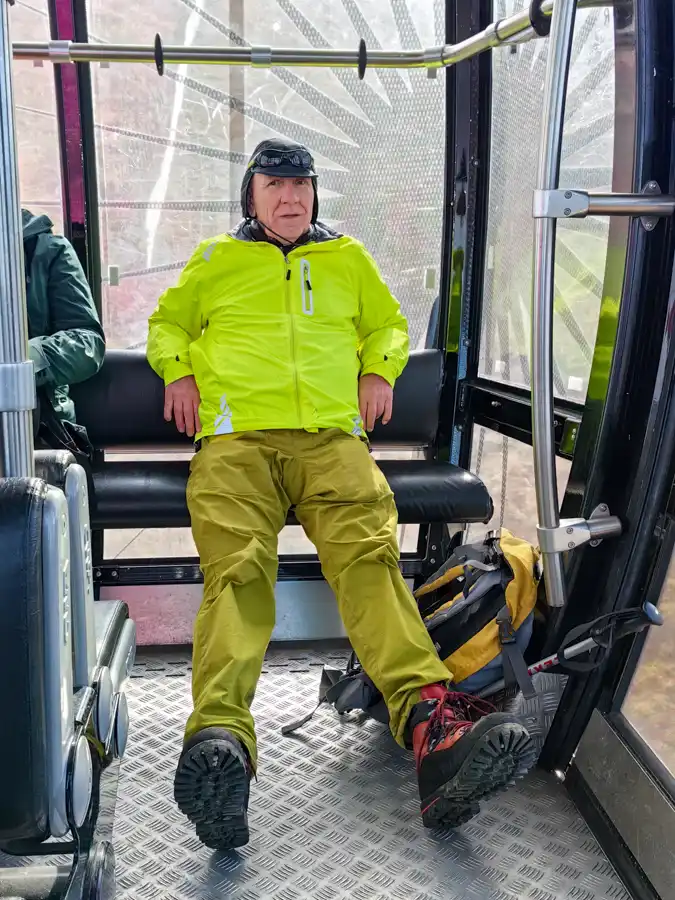 It's a little after two, and we're dropping onto the cable car down to Priehybu. We stay here for a while. There's a toilet here; they have Pilsner, a hot dog for 3,50 and beautiful industrial views of the development world of Jasná.
Most of all, it's not blowing and sunny here. We have time. Looking into Jasná, we guess each other: how many more apartments will fit here?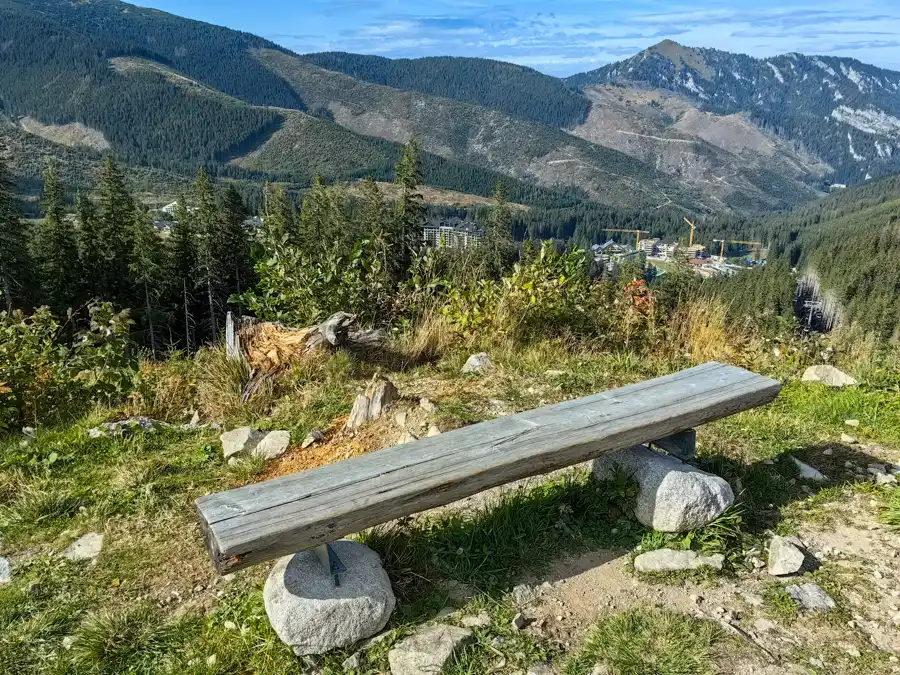 Wellness at the Sorea SNP Hotel
You can't end your evening any other way than in the saunas and bubble water. I have heard many times about the fact that soreáci renovated the wellness in Jasná. But I had no idea how modern and tastefully they have done it.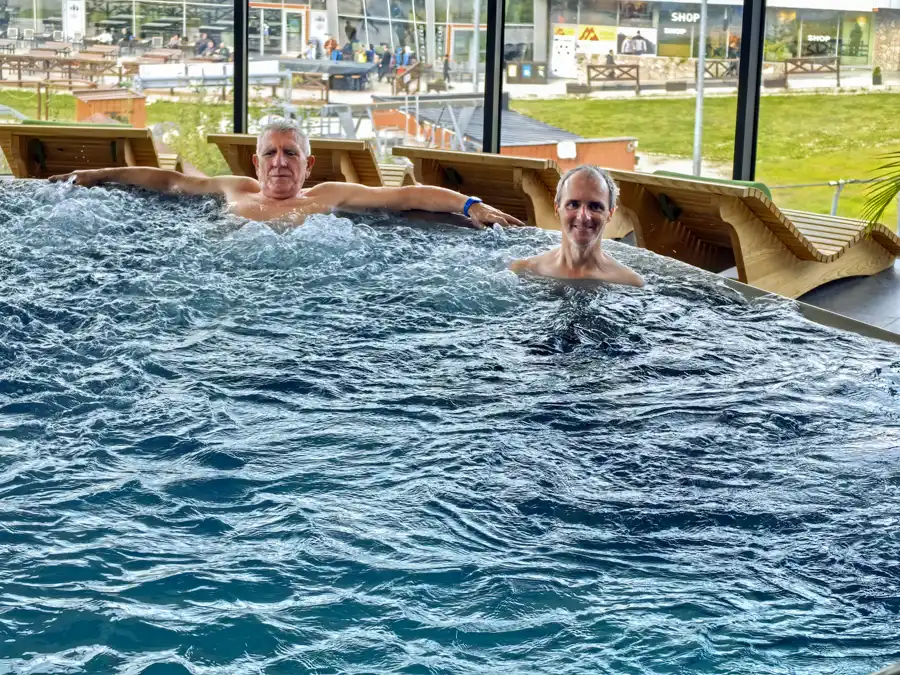 There are seven saunas, a swimming pool, whirlpools, children's pools and Tatra Bucket. If you don't know what I'm talking about and you pull the string for the first time, you won't forget that experience. I commend the hotel for the architectural design of the interiors and the highly modern spa, one of the best I've been to recently.
Shepherdess
Two hours in the saunas will wear a person out, so we decided to try the žinčica in the Shepherd's hut later in the evening.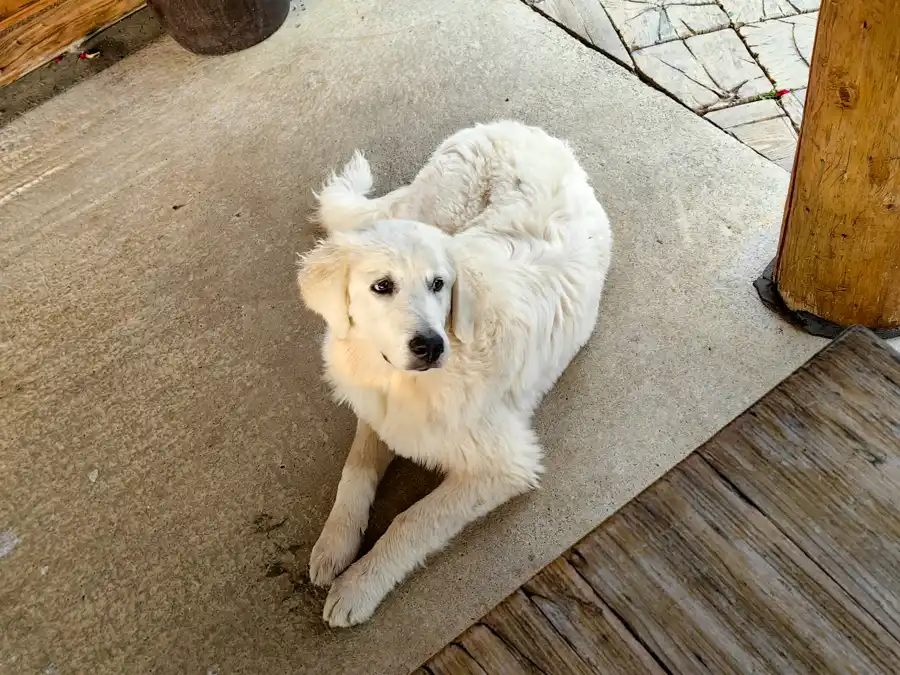 Local and travelling experts know Pastierska in the Bobrovecká Valley is one of the most renowned sheep producers. The travelling connoisseurs but don't know that if you get there at five o'clock, the žinčica (local product) has been hopelessly sold out for three hours.
So we bought a kilo of sheep's cheese. We salted, peppered and had the best dinner you can taste in Liptov, right under the Liptov sunset, together with shepherd dogs.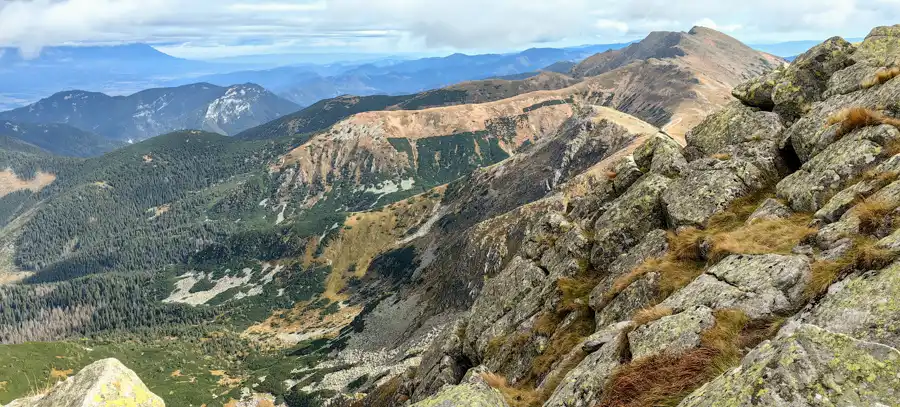 Slovakia hike
The hike to Chopok Ďumbier is one of the most beautiful hikes in Slovakia. Moreover, you can go up by cable car.
Our hike turned out to be above expectations. There is a beautiful day behind us. You need good shoes, walking sticks and clothes for the unpredictable weather. The fact that it is cloudy doesn't mean anything. You can take beautiful shots. But if you want to hike the ridge up to the Dumbier, get up sooner and don't be lazy like us.