Alarm at six. I let my wet cycling clothes dry a bit more – it doesn't help much, but at least for the feeling. I have a glass of warm beetroot, scoop up some fresh bananas, pack up my tent, put on the wet clothes and set off as quickly as possible. Even so, it took me over an hour. I don't know yet what experience awaits me today: Australian Night Storm.
I'll still have plenty of opportunities to get some packing practice, so that time will hopefully get shorter.
I want to get in more miles today to understand what I can handle. If it goes well, I'd like to come to the small town of Cardwell. It's about 140 km away, so I'll see.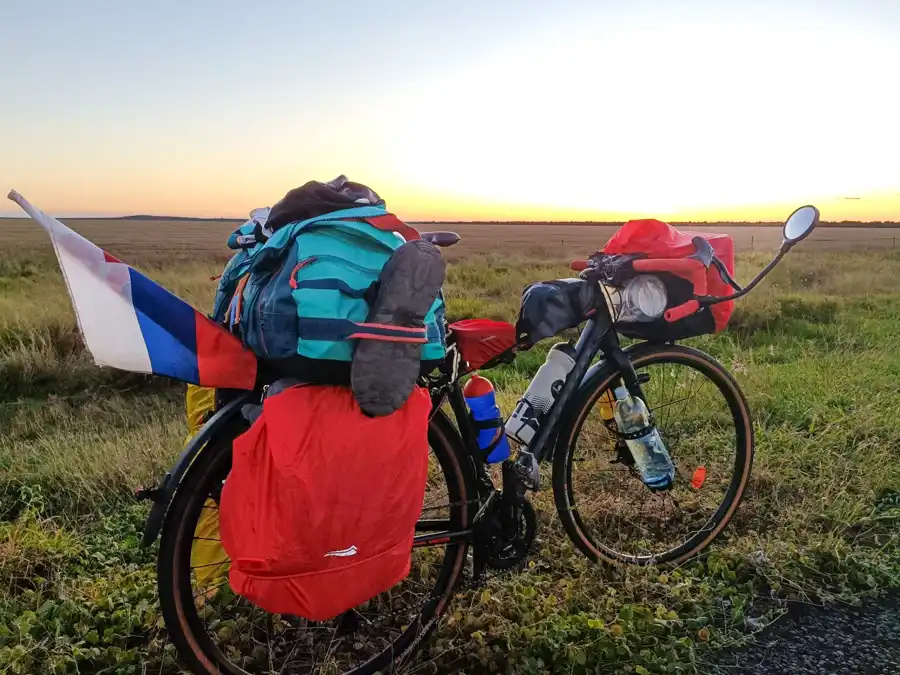 The sun has been scorching since this morning, and I had a problem with the heat on my previous ride. So far, I don't mind it, and the wet clothes dry quickly on me, only to sweat them off again. Fluids and strength are dwindling fast. I am making more frequent stops to rest.
A delicious incident with watermelons
Around noon, when the temperature peaks, I look for shade to hide in. There is a covered watermelon barge parked beside the road. It's that kind of convenience store again. One watermelon costs $5. I estimate none are under 15 kilos. I'm hungry, and I'm also short of liquids. Sweet watermelon is the perfect combination. I empty all my change into the piggy bank, but I still need to include a few cents. I'd pick a more petite melon, but they're all big if I could.
I eat as many as I can, yet there's more than half left. I stuff it on the back rack somehow and head on my way. I can feel the greater weight on the rear wheel on the stability, but I have to test what the bicycle and I can withstand.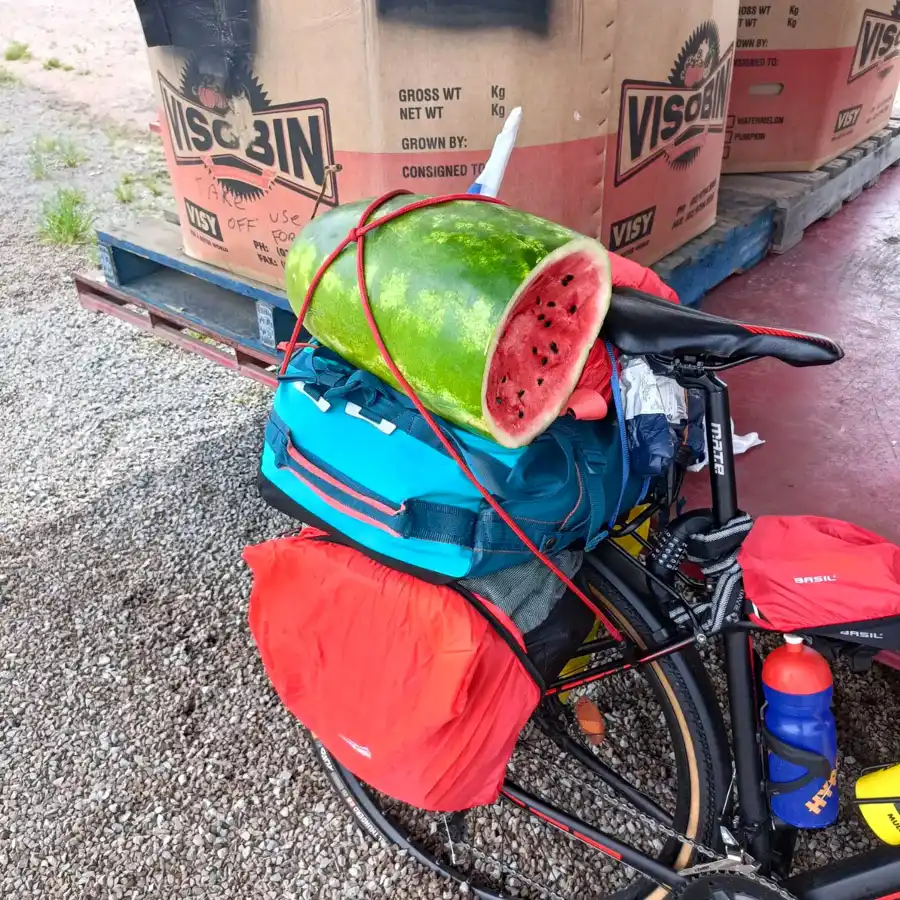 Up side down
After another 30 km, I stop at a parking lot with shelters, cook my lunch, and lie on a bench for a while. Then my eyes fall on the inscription carved on a wooden beam under the roof. It's dated July 5, 2013, and reads CYCLING TOUR FROM SYDNEY TO CAIRNS. So someone had a similar idea to mine.
I am less than 30 km from my planned finish in Cardwell. I'll give it until dusk. After 50 km with watermelon on the rack, however, came what I feared. The watermelon came loose on the bike and fell to the ground. It's a sad sight for me and the melon. Karma is free; I paid a few cents less. I'll eat what I can eat of it, and I stagger to the finish line, gorged. It's at the end of the peninsula outside the town. Perpendicular rocks on one side, the sea on the other It's already dark, so I quickly pitch my tent and sleep.
Between sea and natives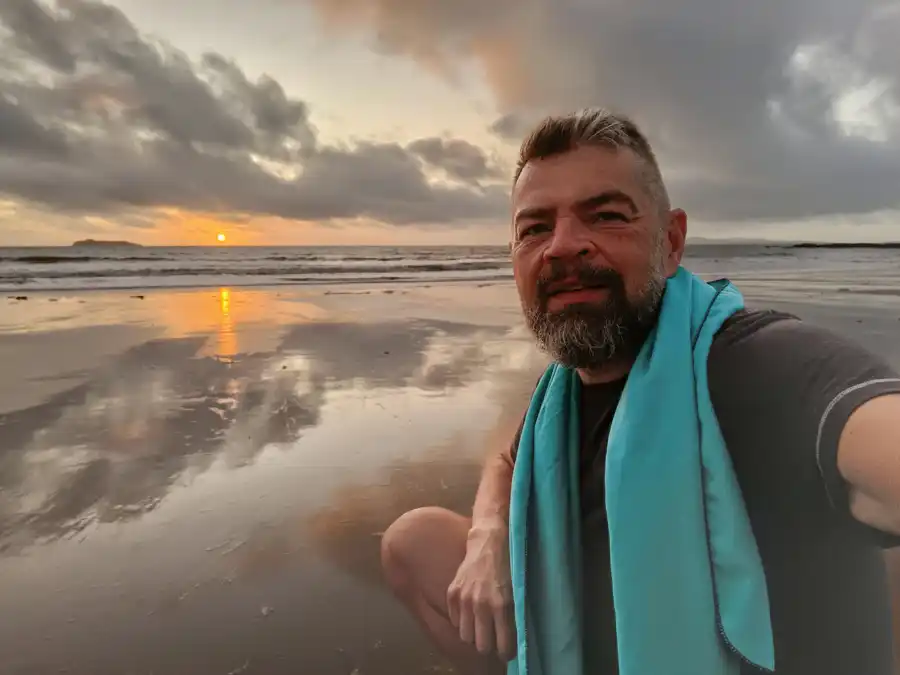 Meeting with natives
More precisely, I want to go to sleep. Some natives have settled in the area above the tent. They are drinking, and they're noisy. I'm worried about how it would turn out if they discovered me. I have yet to learn who they are.
Australian Night Storm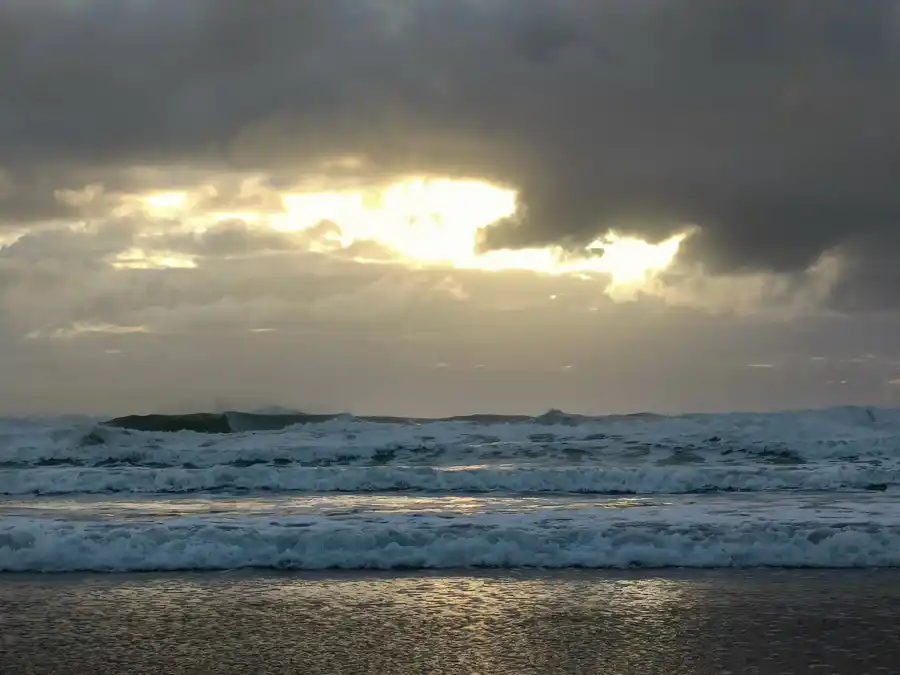 Just after midnight, a strong wind banish them. It'll be quiet at last. But that wouldn't be behind a strong wind. …a storm shouldn't come. And not just any storm. The lightning makes it light as day, water pours from the sky, and the wind tries to dismantle my tent. I try to hold on to it, and I can forget about sleeping. I'm scared and in catastrophic scenarios running through my head. By mid-morning, it calms down, and I finally fall asleep for a while.