It seems boring to me to start every day by dressing in wet clothes anymore. It's all getting used to; I don't know how to explain it to my ass. A wet jersey is only a problem for a while, but wet pants with a damp liner are asking for trouble that I'm starting to feel when I sit on the bike for 8-10 hours. I was expecting a lot of pain on this trip. I also assumed it would be mostly my legs, but I figured the pain would come from the opposite end. Hopefully, my body can handle this one too. I need to get to Charters Towers City today.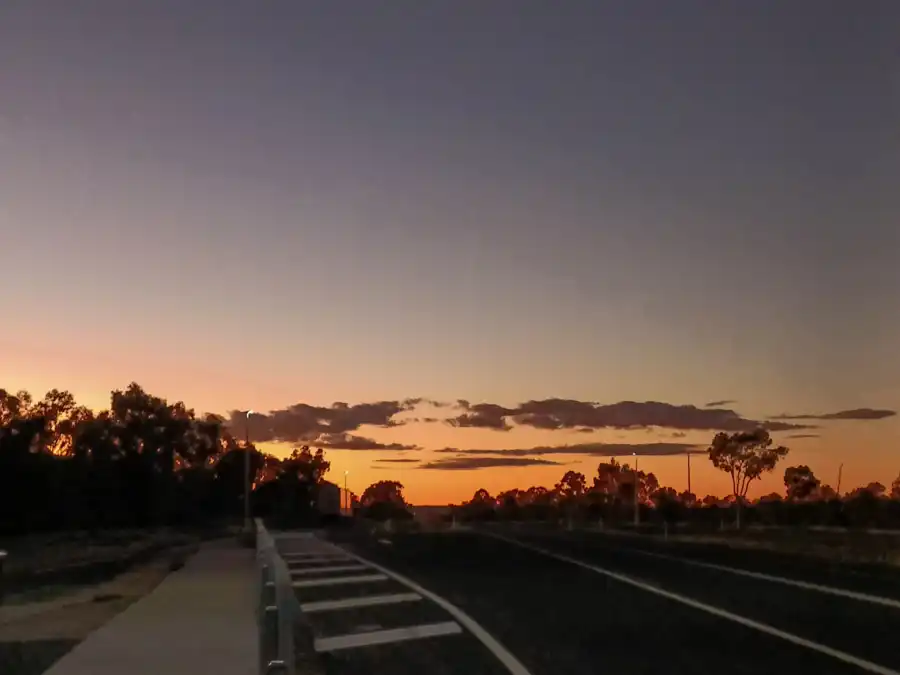 Charters Towers City
The town was founded in the 1870s after a twelve-year-old Aboriginal boy, Jupiter Nosman, accidentally discovered gold in Towers Hill on Christmas Eve 1871. The gold mines here produced over 200 tonnes of high-grade gold between 1871 and 1917. Australians restored mining today. They estimate that there is even more underground than was mined during the gold rush. I'm just missing it now. If only I could catch a gold vein here myself. 🙂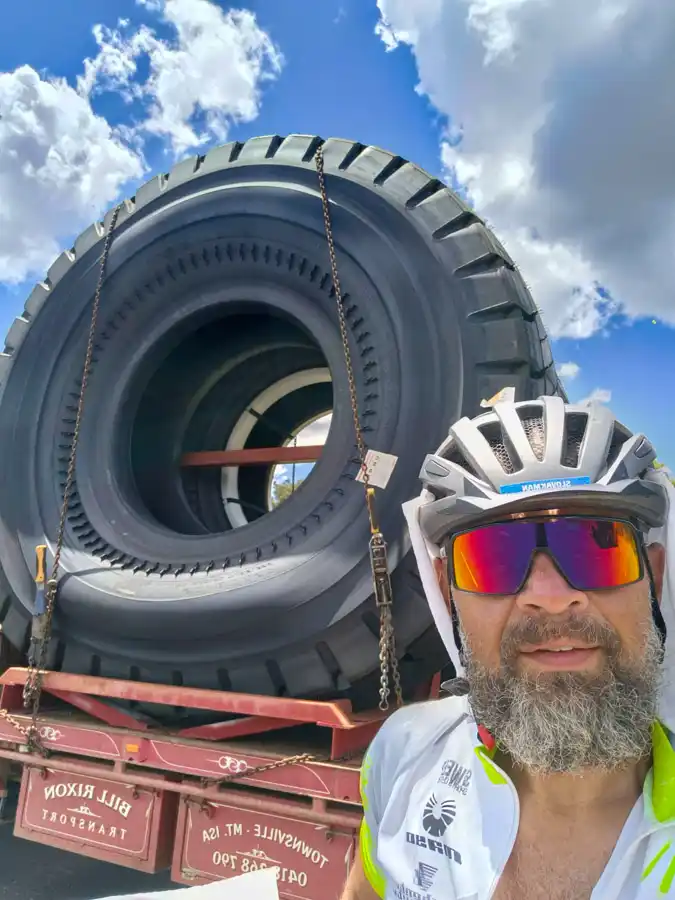 Today, long trains passed me along the way (I counted more than 100 cars each), long road trains and long hills. One was only a day. Everything else was plenty. The road stayed the same direction, right and left, just up and down. And for the entire 110 km today, there was nowhere to refill water or food. I'd counted on it, but tomorrow, it will get worse.
Like an astronaut
The nearest town is 400 km away. There is nothing in between, just a road. Not a settlement, not a farm, not a house. I have packed 16 litres of water and plenty of food, so I'll make do. If the road is that hilly, like today, it could take me four or five days. I'm assuming without a signal. The astronauts flew around the moon, and on the far side, they were left without contact with the control centre. So, I will take the liberty to paraphrase: "I should be back online by Monday at the latest."
In the morning, I set off for Clermont.